provides cloud services ranging from design, development, integration, and maintenance of Cloud-based apps
Cloud-Based Solutions for Future-Ready Businesses
Cloud app Development Services
Leveraging our knowledge base and hands-on experience of having successfully completed wide range of end to end cloud applications development, we assist in designing, implementing, and maintaining feature-rich applications on the Cloud.
provides cloud services ranging from design, development, integration, and maintenance of Cloud-based apps
Main 3 Benefits of our Cloud-based Solutions
Security : Cloud offers many advanced security features that guarantee that data is securely stored and handled.
Scalability : Scalability minimizes the risks associated with in-house operational issues and maintenance
Disaster recovery : Storing your data in the cloud guarantees that data is always available, even if your equipment like laptops or PCs, is damaged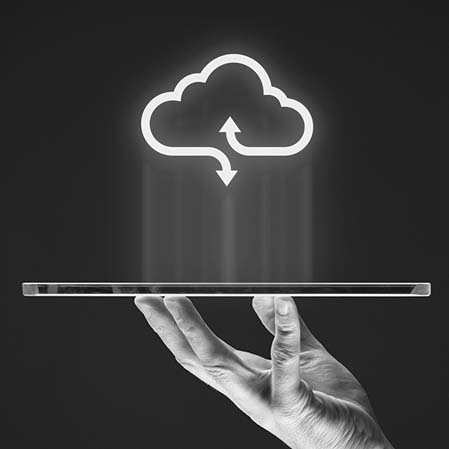 Cloud Based ERP Software Features
CRM
Order Management
Distribution Management
Project Management
Enterprise Asset Management
Purchase Order Management
Financial Management
Reporting/Analytics
HR Management
Supply Chain Management
Inventory Management
Warehouse Management
We will become your trusted partner and knowledgeable advisor on your journey to the Cloud Based ERP and help you manage it. According to The size of Company Our experts will guide you to deploy the proper ERP Solution For your business.